Traveling for business or leisure can be stressful! But it doesn't have to be. There are several things you can do before and during your journey. The purpose is to ensure that your stress is successfully managed. With this, you will remain productive and efficient throughout your journey.
Hiring a private airport limo company in Charlotte is a smart way to organize your journey smoothly. Are you traveling to Charlotte for a corporate meeting or vacation? There are several types of transportation you may need before and during your journey. We are one of the premier airport limo companies in Charlotte, providing chauffeured airport transfers to business and corporate travelers. We work hard to make each vacation special and memorable!
We are better than others & appreciating your time
At G & G Limousine Service, we work hard to serve our clients & have transferred clients to and from Charlotte airport for over eight decades. We come with an immaculate fleet to do it. Knowledgeable, experienced & licensed chauffeurs will run our vehicle.
We offer all types of airport transportation you deserve. It may be for a pre-planned trip or an emergency trip in Charlotte. We offer private airport limo transfers to eliminate the stress of navigating the city. You'll be able to take in the scenery and get to where you're going on schedule.
For every need, we have a car
Nobody enjoys being driven in a dirty or unreliable vehicle. It is necessary to have some luxurious airport limo service when it comes to business, corporate, or private transfers. We have many late-model limousines to satisfy your private airport transportation and corporate transfer needs. If you're headed to a business meeting or sealing a transaction, our limousines are exactly what you need. Because we appreciate your time, we won't ever keep you waiting.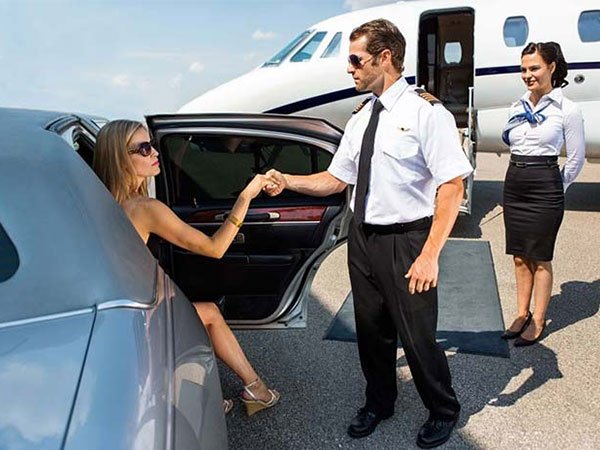 All of our vehicles receive routine maintenance. Our fleet is continually being updated.  We guarantee our clients will get a clean atmosphere for a comfortable ride. It has spacious head and legroom, industry-best safety features, and amenities that surprise you.
Trust us, you will rely on our expertise
We are the leading airport limo company in the Charlotte, NC, area. With dedicated service, we develop a reputation as one of the most acceptable private airport limo companies in Charlotte, NC. With the best drivers behind the wheel of the best cars in the business, we now have the largest fleet in the business. You might feel assured that you'll reach your destination on schedule without sacrificing your comfort. Your safety is our top priority.
We do more than just provide car rentals
We do everything from assisting you with tracking your flight to managing your luggage. We make sure you arrive at your destination on time and in comfort. We inform you of your arrival time & wait for you at the terminal exit to pick you up. We will send you the chauffeur's contact details. You can call or message our driver before the time. Our back end team responds to client issues or complaints immediately. We always value customer pleasure! We are synonymous with quality, professionalism, and peace of mind!
What do you need to know about airport limo services? We can help you know why it is useful for your upcoming journey to Charlotte.